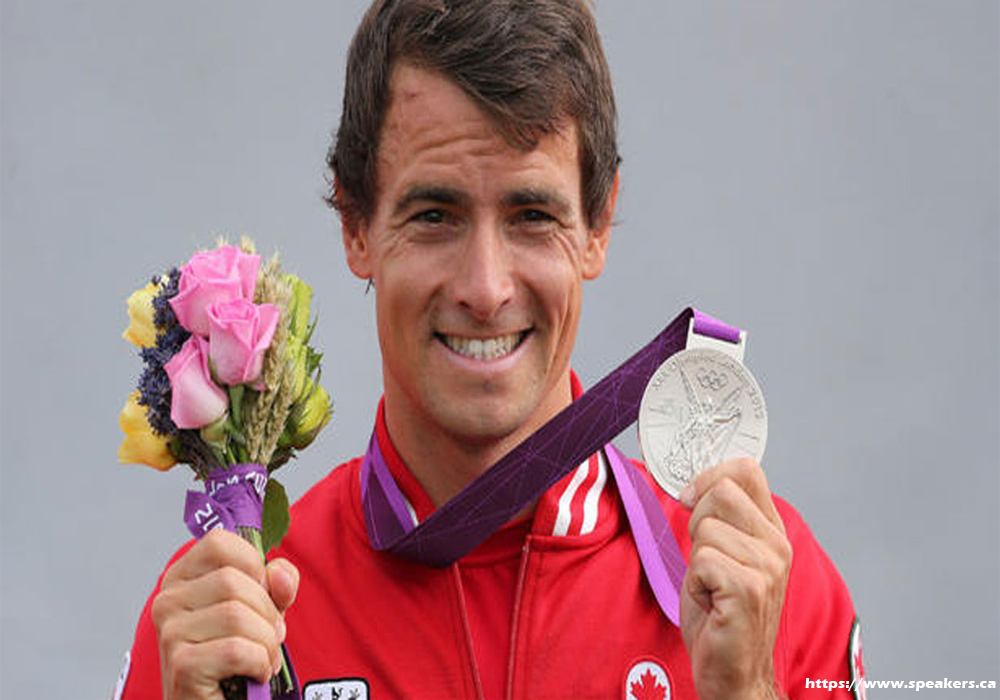 As the 2 year countdown kicks off across the UK the world's medal-hopefuls are gearing up for the start of the London 2012 Olympics and construction of the site is well underway. Kevin McCloud has already been busy taking a peep and has spied a "hint of awe-inspiring architecture" amid the numerous challenges that lie ahead. Zaha Hadid's Aquatics Centre – titled the 'Pringle' thus far to the organisers' slight consternation – may turn out to be the architectural star of the show especially when Danny Boyle works his magic as Artistic Director at the opening ceremony, but who will be the sporting stars? Will there be another rising talent like Amy Williams' incredible gold medal victory at the Winter Olympics in Vancouver, or will 'veteran' Sir Chris Hoy be the one to watch in the cycling velodrome – and while we're at it what makes such a sporting success story, and what can we mere mortals learn from their journey?
Chairman of the London Organising Committee of the Olympic Games (LOCOG) and keynote speaker Lord Sebastian Coe has learnt more than a thing or two as a double Olympic champion and chairman of the successful Olympic bid. In business, sport, and politics he values the importance of healthy competition, passion, and the need to surround himself with people smarter than he is. As he says, "I work long hours and often have to make tough choices between work and family life, but so does everyone. We're all in this together and share a vision that we understand." This level of teamwork and leadership is also emphasised by Olympic gold medal winner Sir Matthew Pinsent, whose coach Jurgen Grobler outlined the 5 key factors which could lead to his victory with Sir Steve Redgrave in the coxless pair and the 5 that could cost them the gold medal prior to the final in Athens – a medal which they went on to win. Matthew highlights the point that people too often ignore problems and do not communicate honestly within a team which can leave gaping holes in any aim for victory, and just as Justin Hughes has expressed in his work with the Red Arrows, the need to debrief honestly and openly in an uncritical environment where your ego is left at the door is essential.
Talent alone is also not enough and we may believe that such Olympians are extraordinary individuals whose achievements are far beyond us, when in fact they may be ordinary individuals who take extraordinary measures on their path to succeed. Matthew Syed's new book praised across the sporting world by talents from Mike Atherton to Jonathan Edwards describes in detail how and why champions 'choke' under pressure and critically, uses neuroscientific research to show how practice and preparation may be far more important than any perceived 'innate' talent. Sir Clive Woodward who is Director of Elite Performance for the British Olympic Association emphasises that talent without huge levels of discipline will not achieve success, "It's not only about skills. It's about attitude and the effect on the team. One wrong player can sap all the energy from the group." As he says, "You can change the world in 4 years" and Clive can show you how.
In his research Matthew also details the importance of motivation and desire – illustrated by Dame Tanni Grey-Thompson who used calls for her retirement to spur her on to train even harder and win 4 gold medals at the Sydney Paralympics – as well as the potency of beliefs, whether rational or otherwise. Just like Muhammed Ali, gold-medal winning triple jumper Jonathan Edwards CBE credited his faith for his success despite having very different religious beliefs to Ali – the point was not the content of the belief but simply its potency. Edwards who now sees himself as an atheist says, "looking back now I can see that faith was pivotal to my if the belief is fallacious."
Current findings would therefore seem to suggest that whether in the world of sport or business, success and achievement may rely more heavily on practice and training than was initially thought, and not only training harder but more importantly training smarter – and in order to do this we need the right help. Unfortunately the excuse that "I'm just no good at that" may be to some extent simply that, an excuse, when we realise that although we may initially find something very difficult, with the combination of long hours of practice – and critically the right training and guidance from someone who has been there and done it – we could actually become very good at it.